Description:
Scott Moran & Sara Schaefer
Sara Schaefer is a critically acclaimed stand up comedian, writer, and producer based in New York City. She won two Emmy awards for her work as the Head Blogger for Late Night with Jimmy Fallon, was one of Comedy Central's Comics to Watch in 2010, and has written for BestWeekEver.tv and Who Wants to Be A Millionaire. She has appeared on Late Night with Jimmy Fallon, Best Week Ever, E!, Fuse, and AOL. She co-hosts a podcast called You Had To Be There with comedian Nikki Glaser, and is currently working on a pilot for MTV with Nikki.
Web site: www.saraschaefer.com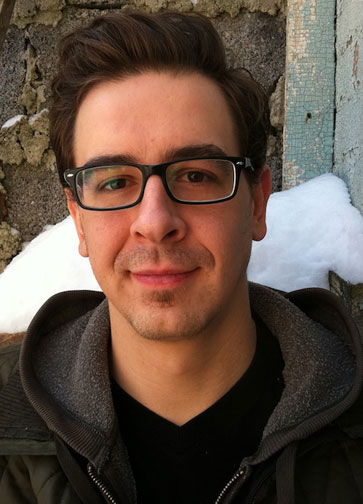 Scott Moran is an up and coming stand-up comedian from Seattle, WA now based in New York City. His material explores his life as a member of the middle class in a silly and sometimes surprisingly poignant, smart-assy manner. Scott is a regular on shows all around NYC and tours the country featuring in comedy clubs and playing indie shows on a regular basis. He has performed at Bumbershoot Music and Arts Festival in Seattle, WA - Sasquatch Music Festival near Seattle, WA - Bridgetown Comedy Festival in Portland. Scott is also a talented live comedy show producer/host who's shows have been listed in Time-Out NY's "Essentials Issues" and listed in the "Genius Awards" in Seattle's The Stranger with his first production. Scott also earned Joke of the Week in Time-Out NY in early 2011. Scott's near future plans include a short documentary series which he will produce and direct.
Web site: www.scottmoran.tumblr.com