Description: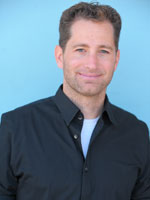 Andrew Norelli uses comedy to navigate his way through confusion and dismay. Whatever happens to him in life, he brings to the stage, and lets the crowd in on his frustration and psychology.
Credits include The Late, Late Show with David Letterman, Jimmy Kimmel Live, The Byron Allen Show, Live at Gotham on Comedy Central, The Late Late Show with Craig Ferguson, Comedy.TV and the nationally syndicated show Comics Unleashed, where he also worked as a monologue joke writer. After appearing at the Montreal Comedy Festival, his performance was praised in the publication Time Out New York. At the Boston Comedy Festival, he was awarded the 2nd place prize, and was the winner of the first annual Las Vegas World Series of Comedy. He has even performed down under at Sydney, Australia's Comedy Store. A review by The Daily Telegraph read "his show features hair trigger laughs with a deadly aim, all the more so because while some comedians overestimate their own intelligence, Norelli never underestimates ours."
Web site: http://www.andrewnorelli.net
Description:
Andrew's debut comedy album:


Kelsey Cook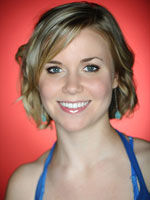 Kelsey had the great fortune of being raised by an International Yo-Yo Champion and a Professional Foosball player. That is not a joke, although she wishes it was. Once she enrolled at Washington State University eighteen years later, she decided she would pursue the most normal, boring career possible: a high school math teacher. After spending her first few semesters in classes like Calculus III and Physics, Kelsey's brain was bleeding out of her ears. Only one option remained: she announced that she was joining the family circus. Kelsey switched to a Broadcast Production major, and started doing stand up and improv comedy. Shortly after, she created a weekly comedy show that she produced and headlined, and soon began hosting and writing her own late-night television show on a local channel. Now, Kelsey has worked in both L.A.'s and Seattle's comedy circuit–performing at the legendary Hollywood Improv, Comedy Store, and everywhere in between. She was the 2011 winner of Washington State University's Last Coug Standing, the 2012 winner of the Key Peninsula Comedy Competition, the 2012 winner of the Renton Comedy Competition, a 2012 Make Jack Laugh Finalist, and the runner-up in the 2011 Hollywood Comedy Competition.