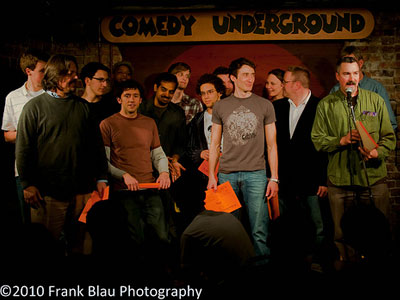 See some of the freshest and funniest new talent as they take to the stage as part of Stu Stuart's Beginning Stand-Up Comedy Class from the Experimental College at UW. People often come to the Big Show for the same reason they go to Seafair: That off-chance that someone might really bite it. But the jokes on them, as these new comic stars really shine!
This is an all-ages show.
Comedian Stu Stuart started out in comedy at the Seattle Underground and now divides his time between Michigan, where he performs his comedy show on Mackinac Island each summer, and Belgium, where he leads beer tours! For more information, visit www.Belgianbeerme.com.
For upcoming class dates, go to: www.stustuart.com.