Description: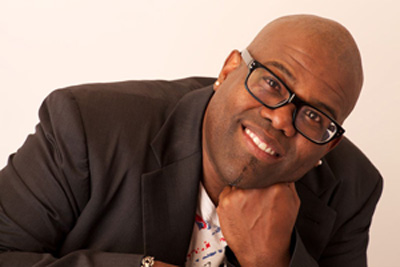 Darryl Lenox is judge, jury, and executioner when he takes the stage, and he presides over the courtroom of comedy with authority. The result: insightful, incisive, and always authentic comic justice that punishes the absurdity of the everyday with a life sentence of laughter without parole.
Lenox originally entered the world of stand-up on a dare, but once he started he never looked back. After a friend challenged him to stop talking and start living, he entered an open mic competition in Seattle and the rest is history. Admittedly, his first set wasn't flawless, but it did plant a seed that would grow into lifelong passion. Lenox embraced his gift, fought hard and the people began to talk. Seizing every opportunity, Darryl won more and more stage time throughout the Northwest, revealing the makings of a world-class stand-up comedian. Before long he had earned a well deserved place in the world of professional stand-up comedy.
Even though life has not always been easy for Lenox, having been afflicted with deteriorating eyesight since his youth, he quickly shrugs off any notion of self-pity with disarming insight. He quips, "I can't see two feet in front of me, but I can see tomorrow." If laughter and aching sides are any indication, tomorrow looks incredibly bright for this driven entertainer. Audiences everywhere agree: Darryl Lenox is here to stay and we hope his comic courtroom will be in session for a long time to come.
Web site: http://darryllenox.com