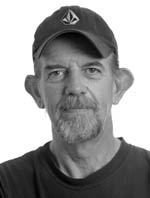 James Heneghen is a legend in the Seattle comedy scene. He is a high-energy, talented comedian who is constantly writing new material.
Heneghen is regarded as one of the most original comics to ever come out of Seattle. A true pioneer, his improvisational skills matched with his sharp tongue and love for the true art form of comedy make this man a must-see for everyone.
Heneghen has been a finalist several times over in the Seattle International Comedy Competition. He tours nationally, but calls Seattle his home.
Web site: www.myspace.com/heneghen