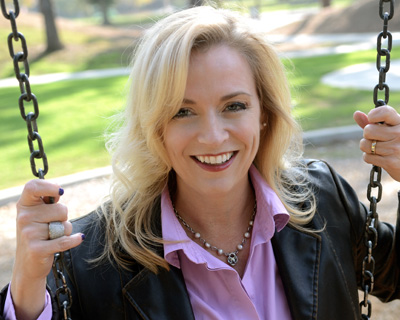 Laura is like radioactive plutonium, calm exterior but explosive! Laura just appeared on 'Stand Up In Stilettos' on TV Guide Network.
In February she is embarking on a month long comedy tour throughout the UK.
This August, she will be returning to Scotland for the 4th year in a row to participate in the Edinburgh Fringe Festival. Her solo show "I Didn't Mean to be a Virgin in the 80s' has been a hit with everyone lucky enough to see it.
And Laura is currently working on a book, turning her dissertation (yes officially she is Dr. Laura, but not THAT Dr. Laura) in turn a speaker's platform to help heal a world so in need of levity. Laugh more! Doctor's orders!