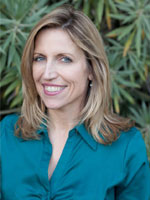 Laurie has done standup on CONAN, Showtime, Jimmy Kimmel and Comedy Central.
She's appeared as a funny talking head on Best Week Ever, the Today Show, Countdown with Keith Olbermann, The Rachel Maddow Show and Fox & Friends and Oprah.
She was a Finalist on seasons seven and eight of Last Comic Standing, and she is currently an Emmy-nominated staff writer on CONAN.
Web site: www.kilmartin.com