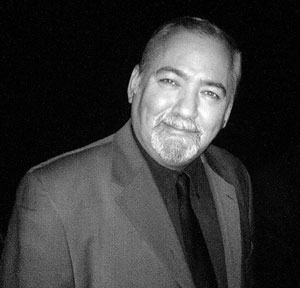 Ron Vaudry, was born 1956, looked around and said, "You can't be serious!" Never the class clown, but rather making fun of the class clown, Ron found his niche.
Finding the opportunity to perform on stage for the first time in 1979 on Labor Day weekend in a small club in Montreal for the Jerry Lewis Joke-a-thon. Twelve noon to twelve midnight, all proceeds going to Muscular Dystrophy. "Good deposit in the karma bank!", he thought. Performing twelve sets that day, the hook was set and he never looked back.
Quickly becoming a forerunner on the Canadian comedy scene. Ron has appeared on numerous television shows in Canada, The United States, and the UK, as well as many of the top Comedy Festivals around the world. An uncompromising master in his field of hard hitting social and political satire, Ron's reputation as a comicís comic has not deterred audiences from enjoying his unique comedic perspective around the world.
"As hard-boiled and urban as any native New Yorker." - - The Scotsman
"Biting, sometimes cynical and almost always angry, he's mimicked but rarely mastered." - - The Sun
"His rapier wit and existential angst shine through in his act like a dark beacon from hell." - - NOW Magazine
"He has about as much vulnerability as a porcupine on amyl nitrate. Vaudry is funny and fun to watch." - - EYE Weekly