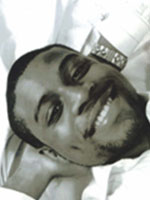 Kortney Shane Williams began his comedy career performing in comedy clubs throughout Florida. His great success in clubs was highlighted by winning the 2006 Clash of the Comics Comedy Competition in Florida. He followed that up by releasing his debut CD entitled, "I Don't Really Care…" In 2007 Kortney started performing at comedy clubs across the US. He relocated to Seattle to become a fixture of the comedy scene in the Pacific Northwest.
Since then, Kortney has continued to make a name for himself in the comedy industry. He was a Finalist in Comedy Central's "So you think you're funny" competition in 2007 and 2008. In November of 2008 he was a Semi-Finalist in The Seattle International Comedy Competition, and in October of 2009 he finished 6th in The San Francisco International Comedy Competition.
On June 28th 2011 Kortney release his third full length comedy album entitled, "I'm Right About This." Currently he is the Editor-in-Chief of "Comedic Prose", and host his own podcast.
Web site: http://www.comedicprose.com