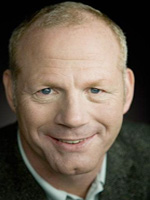 Michael's act centers around true but hilarious stories about his life up to the very day you see him. Stand up comedy has always been a lifelong dream for Michael and he enjoys every second of it!
Michael is also in the movies! He was detective Olsen on the TNT show, "Leverage," and appears in the new Cary Elwes movie, "A Bit of Bad Luck".
Michael is also the producer and director of the documentary, "Broken Mike". "Broken Mike" was filmed during the 2006 Seattle International Comedy Competition and was screened at the 2012 San Francisco DocFest!